Together we can bring your ideas to success.
Starting from concept development over prototypes to market-ready products in high quantities, we are your full-service partner for membrane-based filters!
For us, development means working together to bring new ideas to life, checking feasibility and carrying out correctly timed and continually optimised quality assurance in accordance with the process.
We are particularly renowned for our process-related technical advice, cost-effective trade-offs when substituting materials and for inspecting the feasibility of your intended product.
Product development closely together with the customer
Prototype development and production
Design development
Feasibility analysis and CAD-simulation
Analysis and optimisation of third-party components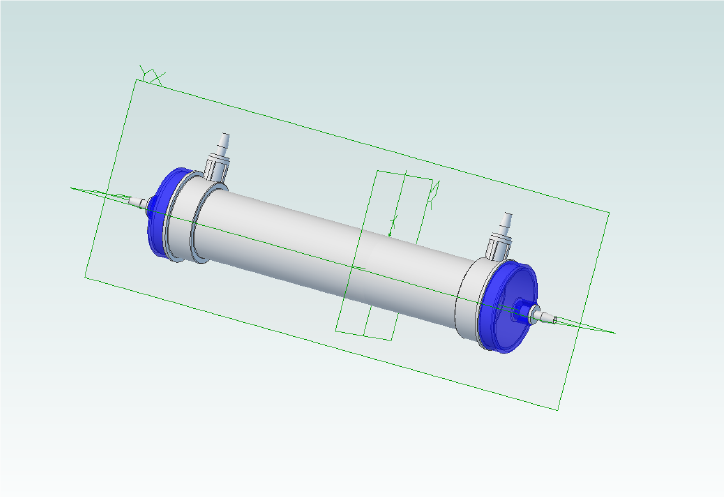 For 25 years now, we have been pioneers and specialists in membrane technology and filter manufacturing. We are your key contact when it comes to complex, innovative membrane modules. Special solutions are our trade.
We are experts both for membrane technology especially for poly(ether)sulfone-based hollow fibers as well as for any necessary manufacturing and processing technologies of module housing, connections etc. This enables us to implement even the most complex demands when it comes to size, geometry and material. Thanks to our highly-skilled manufacturing team and our outstanding quality and quality assurance thinking, we can ensure the highest process stability and reproducibility possible. We produce in a cleanroom under controlled manufacturing environment. It follows ISO-14644-1 class 8- standard in the central manufacturing area and ISO-14644-1 class 6 under the laminar flow hood work benches.
This makes us a preferred partner of the life-science industry:
Flexible manufacturing capacities from prototype to mass-production
Individual manual, semi-automation and automation solutions
Assembly of modules and mechanical processing
Clean room manufacturing (following class 8 and class 6)
Individual sterilisation concept
Manual, semi-automated or automated manufacturing
Customized designs for a flexible manufacturing process following customer need.
A high automation level is decisive for meeting the quality and out-put requirements of a customer set for 100,000s or even millions of membrane modules. However, when only some special prototypes or a small-series of the product is requirement for e.g. market acceptance testing an automated process is not suitable.
Together with the customer we choose under the given budget the respective manufacturing method. Our highly-skilled manufacturing colleagues in the manual clean room setting provide an as precise, reproducible module as later a semi-automated or automated process. You will hardly see a difference who has manufactured the module.
Highest quality is the key in our doing – an integrated and certified quality management system is the baseline
Alpha Plan develops and produces all filters and modules within under a certified quality management system and is certified according to ISO 9001: 2015 and ISO 13485: 2016. You can find the relevant certificates here.