The alphaFlow® PRO combines integrity testing of the fibre membranes and drying using hot air in a single machine. Drying without caps allows a high air flow rate. Compared to drying with microwaves (alphaMICRO®), you can achieve drying times that are reduced by up to 50%.
The alphaFLOW® PRO also allows testing and drying in one clamping – eliminating an intermediate handling step. This is made possible by the fully automatic transport system and a robot handling system. The regular sanitisation of the pipelines by means of hot air is also fully automatic.
Depending on the product or production concept, you can achieve a capacity of at least 1.5 million filters per year with the autonomously operating robot cells. The number of robot cells is variable, so the capacity of the system remains scalable and you can expand at any time. In combination with an intelligent concept for process air generation, high energy efficiency is achieved. The savings in energy costs compared to conventional processes are significant.
Note: The alphaFLOW® PRO variant combines the processes of the alphaFLOW® Basic and the alphaMICRO®. In this way, you cover all processes with one machine and do not have to install the alphaMICRO® in addition.
| | | |
| --- | --- | --- |
| 100 % reliable testing for membrane integrity | | |
| BDE system | | |
| Fully automatic sanitisation | | |
| Drying of products directly after wet testing | | |
| Fully automatic loading and unloading as well as feeding of the products by means of a transport system and robot technology | | |
Advantages of the alphaFLOW® Pro®
alphaFLOW® Pro – in action.
Find out more in the video!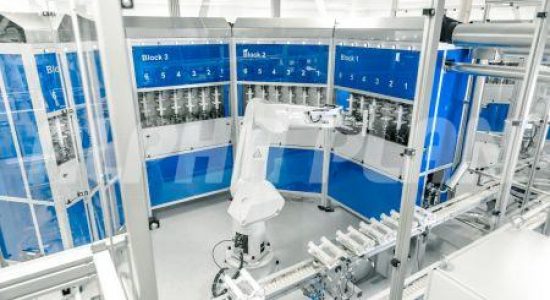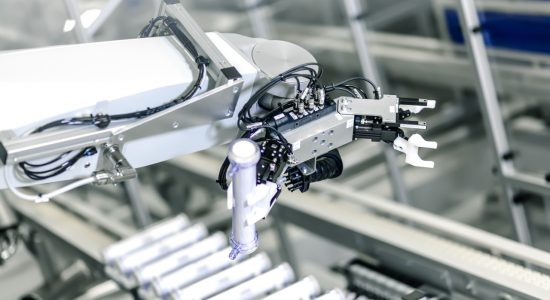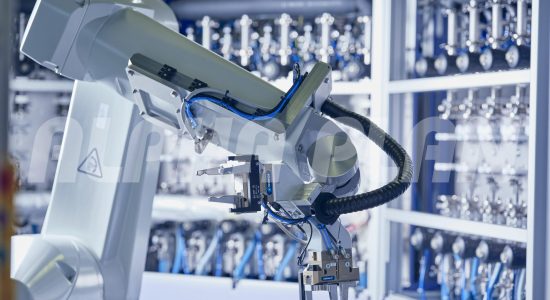 Impressions of the alphaFLOW® Pro®