Focus on dialyzer assembly lines
Alpha Plan is one of the world's leading manufacturers of automated manufacturing equipment specifically for the production of hollow fibre dialysers. The basis for this is our extensive know-how in the field of membrane-based filters and housings (optionally made of polycarbonate or polypropylene), which we have gained over 25 years.
Dialyser production facilities from Alpha Plan have been installed in more than 20 countries and, with their steadily growing production capacity, are making a significant contribution to meeting the demand for these medical products.
More than 100 Alpha-Plan employees form the team of experts for the development, design and automation of special production systems. These are produced at our site in Radeberg and are used worldwide.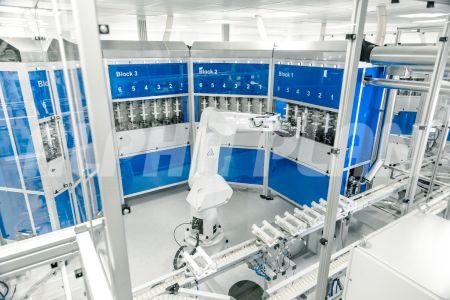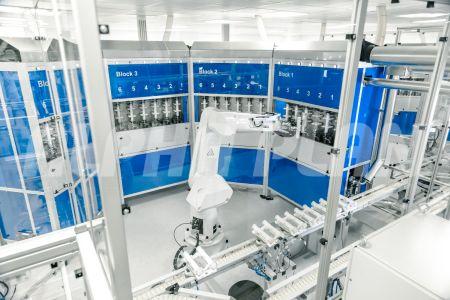 With our modular machine concept, most processes can be customer-specific and product-specific. The degree of automation can also be selected: from manual operating units to robot-guided production technology.
We know from experience that every plant is individual. That is why our machines and solutions are designed to be flexible and adapt to your requirements. Here, you will find an overview of which options have become established in practice.
Have a look into a dialyzer production facility equipped with production technology from Alpha Plan.